BIOGRAPHY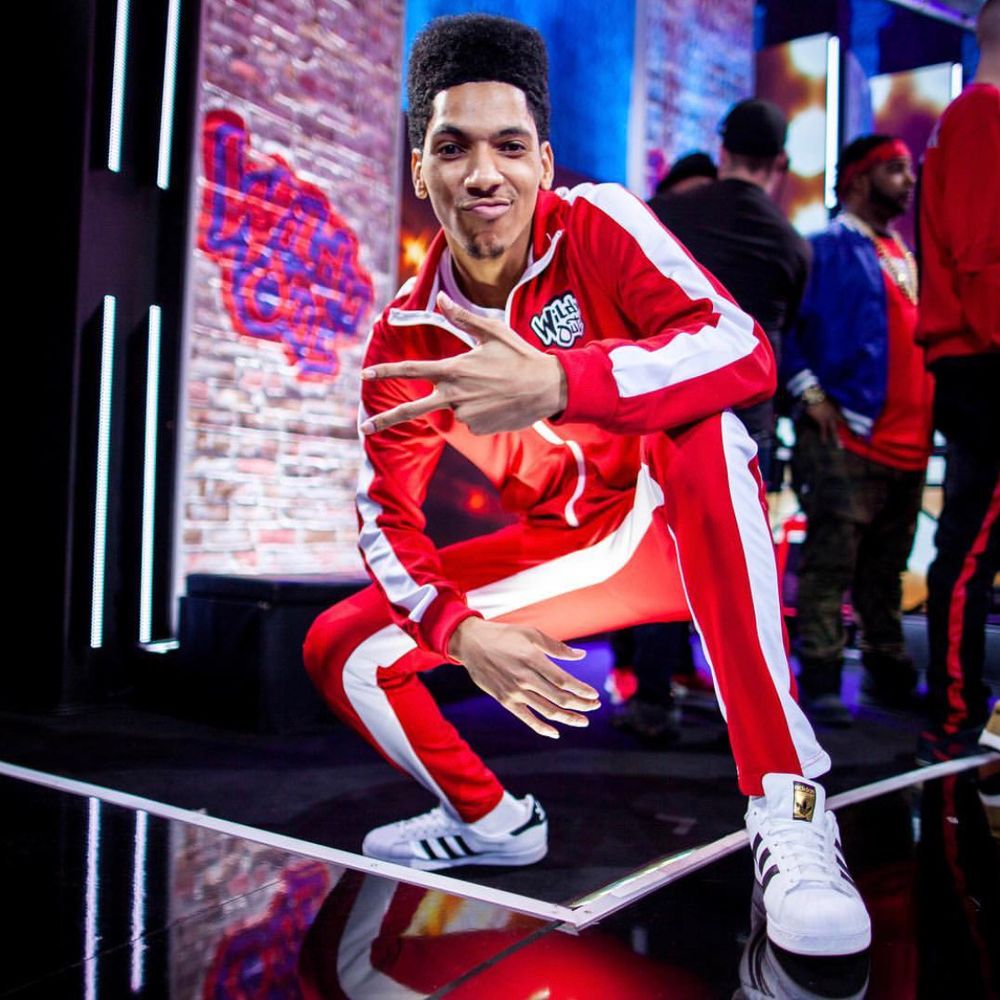 ARNSTAR
MC, LiteFeet Pioneer, Actor, Speaker & Activist
Born as Sean Kirkland in 1991 in Brooklyn, NY,  ARNSTAR is an actor, dancer, rapper, social activist and overall creative! While raised in Harlem, NY there's a subtle blend of sourcing from the two boroughs. It  was destined for ARNSTAR to become the person he is today because he comes from a multi-faceted family. The community knew his mother Tara Kirkland (R.I.P) as a talented singer and honorable representative. His father Sean Rucker a.k.a. Kippy Dee (R.I.P.) of the legendary Rock Steady Crew was a pioneer of Hip-Hop Culture in the 80s as a b-boy & was also highly praised for his style and fashion inspiration. ARNSTAR's love for Hip-hop culture and continuing his father's legacy is instrumental in his rise to greatness.
With his diverse style in music from creating Hip-Hop to R&B to Pop and World music, it is sure to have lyrics that highlights essential subject matters while still engaging listeners in a captivating flow that entices one to free themselves in full expression. As one of the pioneers of LiteFeet -- an invigorating world renowned dance culture which roots stem from Harlem -- ARNSTAR and his team W.A.F.F.L.E. NYC (We are Family For Life Entertainment) have managed to gain a worldwide fan base with supporters from 30+ countries including Japan, France, Argentina, Poland, and Canada. He has performed with Multi-Platinum selling artists such as Swizz Beatz and Sean "P. Diddy" Combs; and have been featured on national television shows such as The Ellen Show, The View, and Access Hollywood. Having performed on stages such as Times Square New Year's Eve (2021), America's Got Talent (2020), Madison Square Garden (iHeart Radio's Jingle Ball 2018), The Barclays (Harlem Globetrotters Halftime Show 2018), and BET Awards Pre- Red Carpet Show in 2017.
Aside from his love for music and dance, ARNSTAR discovered he had an affinity for acting too. He landed a supporting role in The Netflix Original Film "Roxanne Roxanne" as the legendary "MC Shan", who was a close friend to legendary Femcee "Roxanne Shante" (Juice Crew). He moved forward to become a cast member in Season 11 of MTV's Nick Cannon Presents "Wild'N Out" and We TV's "Growing Up Hip Hop." ARNSTAR was also in numerous commercials including a McDonald's National campaign (2017), which aired at The Superbowl, The Oscars and The Grammys. With ARNSTAR's high-spirit and passion for connecting with people on and off the stage, many are drawn to his presence. His mission is to provide a world where people are free to express themselves to their highest ability by using his talents and his involvement in the community as an activist for the youth. He's partnered with organizations such as Life Camp Inc (Queens), Guns Down Life Up (Bronx), National Action Network Youth Huddle (Harlem), and Zoe Youth Leadership (Upper West Side). It hasn't been an easy road for ARNSTAR though. From the loss of his parents to lack of support during adversity to sleeping in a car for months in Los Angeles, he never lost faith in his core beliefs and pursued to build out his dreams and inspire others to do the same. 
So, what's next for the superstar? He just released his full length album "Light Layers: Extended Spectrum!" Also, you can watch ARNSTAR as the lead role in a new film entitled "Wheels." The film is about a young DJ that is dreaming of a better future who confronts his family's struggles in the streets of Brooklyn. The film has won 6 awards including best narrative from both the audience and jury at the Woodstock Film Festival.